Ko ņemt vērā pirms kontaktlēcu lietošanas?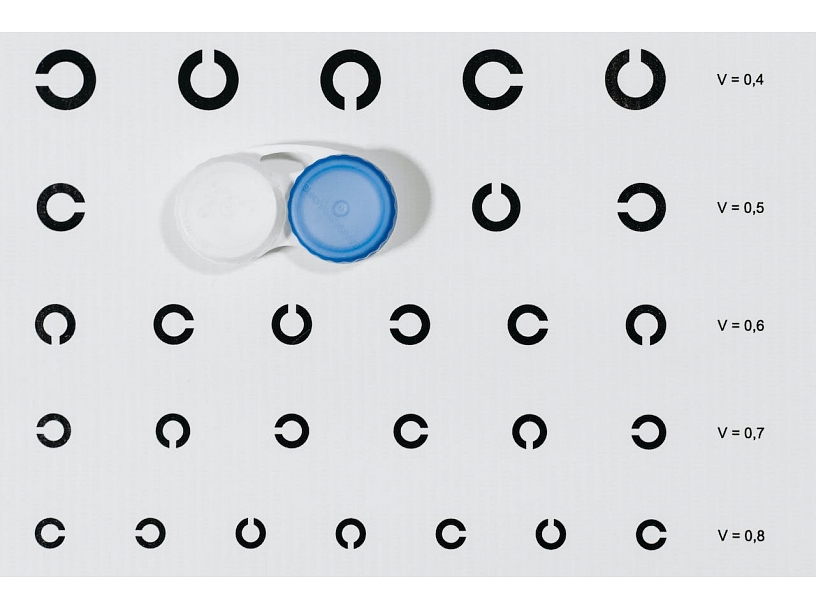 Dažkārt, veicot redzes pārbaudi pie acu aprūpes speciālista, tiek konstatēts, ka nepieciešami redzes korekcijas līdzekļi – brilles vai kontaktlēcas. Ja brilles tik daudz neskaidrības nerada, tad kontaktlēcas gan var radīt daudz jautājumu. Kā izvēlēties? Ko ņemt vērā pirms kontaktlēcu lietošanas? Par to vairāk raksta turpinājumā.
Uzticieties speciālistam
Šobrīd kontaktlēcas ir pieejamas plašā izvēlē, taču tas nenozīmē, ka tās vajadzētu iegādāties pašam – bez iepriekšējas konsultēšanās ar speciālistu. Arī tad, ja iepriekš ir bijušas brilles un nu ir vēlme pamēģināt kontaktlēcas, pirms to iegādes ir jāveic nepieciešamās pārbaudes.
Kontaktlēcas kā piemērotu redzes korekcijas līdzekli izraksta acu aprūpes speciālists – optometrists vai acu ārsts. Tas tiek darīts, ņemot vērā redzes pārbaudes rezultātus. Vizītes laikā speciālists arī parāda to, kā kontaktlēcas lietot, kā arī informē par to lietošanas un kopšanas prasībām.
Atkārtota vizīte tiek ieplānota pēc aptuveni mēneša. Tās laikā ārsts vai optometrists pārliecinās, ka izvēlētās lēcas patiešām atbilst pacienta individuālajām prasībām. Arī gadījumā, ja pēc laika ir plānots izvēlēties citas kontaktlēcas, ieteicams vispirms konsultēties ar speciālistu – vislabāk uzraugošo ārstu vai optometristu.
Labākās lēcas ātri un ērti pērc internetā
Tad, kad ar speciālista palīdzību būs izvēlētas piemērotākās kontaktlēcas, kā arī veikta atkārtota vizīte, lai pārliecinātos, ka lēcas ir tas labākais ilgtermiņa risinājums, turpmāk ātri, ērti un vienkārši varēsiet iegādāties kontaktlēcas internetā – vietnē www.lensor.eu. Izvēloties uzticamu tirgotāju, saņemsiet drošas un pārbaudītas kontaktlēcas, neuztraucoties par to kvalitāti.
Dr.Lensor piedāvājumā ir labākās kontaktlēcas no plaši atzītiem zīmoliem – Dailies, Air Optix, Biofinity un citiem. Klientu ērtībām tiek nodrošināts arī kontaktlēcu abonements – tas nozīmē, ka kontaktlēcas reizi mēnesī vai trīs mēnešos tiek nosūtītas uz izvēlēto pakomātu vai klientu jau gaida optikas salonā. Šādai opcijai ir vairākas priekšrocības – tā ir iespēja savlaicīgi saņemt jaunas lēcas, kā arī saņemt izdevīgāku piedāvājumu, neveicot pirmo iemaksu, bez saistībām.
Tāpat pārdošanā ir arī kontaktlēcu kopšanas līdzekļi, saulesbrilles, datorbrilles un citas noderīgas preces acu veselībai un labsajūtai.
Uz sarakstu